John Buccinno of NAI Keystone completes 100,000 SF lease for Ashley Furniture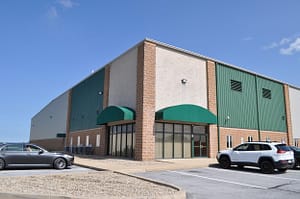 ****** PRESS RELEASE ******
Pottsville, PA – June 3, 2021 – John Buccinno of NAI Keystone announced today that he has recently completed a 100,000 SF lease for Ashley Furniture in Pottsville, PA. John represented the tenant in the long term lease for an expansion of Ashley's manufacturing and assembly operation in the High Ridge Industrial Park, Schuylkill County, off Interstate 81.
About NAI Keystone
NAI Keystone is part of a global commercial/industrial real estate network. We provide sales and leasing solutions for those looking to buy or sell or lease. We also help property owners lease existing sites and assist businesses in their search for the perfect space to lease. As the largest firm in the region, we have deep market knowledge and have developed the most robust process for delivering success. Learn more at www.naikeystone.com or give us a call at 610.779.1400.
****** END ******
Press Contact: Megan Zettlemoyer, Marketing Manager, via email at mzettlemoyer@naikeystone.com or via phone at 610.370.8524.