What effect is the medical marijuana industry having on CRE in Berks County?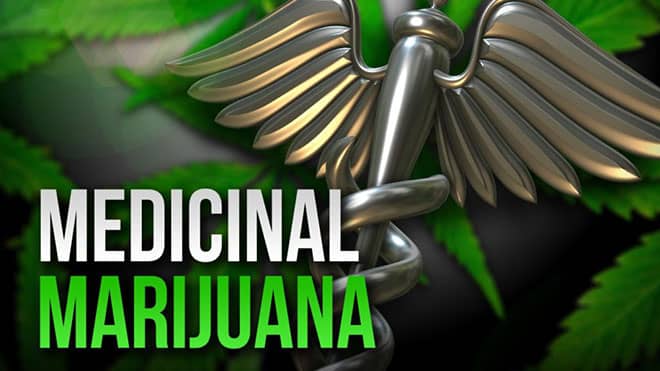 John Buccinno and Kyle McKechnie of NAI Keystone represented the seller, Pepsi Co., in the transaction of 1800 Centre Avenue, which is now home to one of the two Berks County applicants selected to grow medical marijuana in Pennsylvania.
Franklin Labs plans to use the former Pepsi distribution center at 1800 Centre Avenue as the location for their new growing facility. They must get their secure facility up and running in six months.
Reading City Council woman, Donna Reed, says "I'm happy the Pepsi building would have a repurposing so quickly."
Since Governor Tom Wolf signed Senate Bill 3 into law, legalizing medical marijuana in PA, the race was on for companies to get their applications in for growing facilities and dispensaries.
With this planning came a high demand for larger industrial buildings in Berks County and its surrounding areas. A challenge in securing locations for medical marijuana sites in PA is zoning rules. These rules define what uses and conditions are permitted for the land. The challenge comes when a rule that may be permitted in one township may not be allowed on the next street that happens to fall in a different municipality.
The growing and processing of medical marijuana has its own challenges with rules and regulations as well. For example, most growing facilities will require a clean industrial or flex-type building. As an alternative, companies can choose to construct an on-site greenhouse on their land. This could take a toll on the effects the industry has on CRE if growers turn to this less expensive alternative. Whichever case, facilities must be fenced and will require high levels of security.
Since the medical marijuana epidemic began, rents for these growing and processing facilities have increased drastically. Many landlords have been requesting large security deposits as a result of the risk of the federal government impacting the state's legalization and operation of these facilities.
Companies planning to open up dispensaries are looking for retail locations with a few main factors in mind: convenience, access, visibility and traffic. NAI Global PA firms such as NAI Keystone in the Berks County area, have experienced a dramatic increase in demand for commercial real estate from a number of national and statewide sellers. Pennsylvania firms must also work together to ensure equal coverage of dispensaries across the state.
Many companies have learned that buying their real estate may be the way to go given all the factors working against them in this controversial industry.
Sally Vader Veer, co-founder and CFO of Medicine Man said, "With so many obstacles and regulations in our way, owning your real estate is the only thing we can control in this industry. It's essential to long-term success." She also expressed that owning your real estate is a safe way to store your money, as long as property values hold or increase.
Josh Ginsberg, co-founder and CEO of Native Roots, said he has a team solely dedicated to looking for properties to buy or lease. They already own half their buildings and are working on purchasing even more.
As the commercial real estate industry adapts to this new industry, medical marijuana companies have also taken notice to the impact that CRE has had on their industry.
CalCann Holdings, a marijuana holding company, said that they are starting to focus more on the real estate instead of running dispensaries because these marijuana properties are worth millions if they are zoned properly.
George M. Stone, a real estate executive with the Witkoff Group, told the New York Times that, "This is a new segment of the industrial real estate market that is being created in front of our eyes."
NAI Keystone sure has seen the effects of the medical marijuana industry on commercial real estate first hand. When applications opened, NAI Keystone received more than 75 phone calls from medical marijuana companies about properties. Before moving forward with any properties, our agents had to ensure that these companies have a strong financial backing seeing that this is a cash industry.
In the end, John and Kyle made out well on this deal by finding Franklin Labs a new home at 1800 Centre Avenue to begin their growing and processing facility. However, the future of medical marijuana commercial real estate needs are still uncertain due to the heavy regulations and risks that come with this evolving industry.