Sly Fox Brewing Co. Moves into VF Outlet Center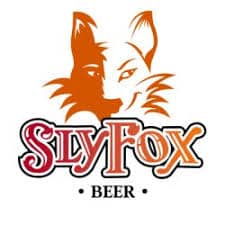 NAI Keystone is pleased to announce the completion of the lease of the former Dooney & Bourke outlet located at the former VF Outlet Center, now known as The Knitting Mills, in Wyomissing to Sly Fox Brewing Co. NAI's John Buccinno represented the landlord, Equus Capital Partners while NAI's Kyle McKechnie represented the tenant, Sly Fox Brewing Co.
The Pottstown-based brewing company has plans to open up a restaurant in their approximately 5,900 SF space located in the front half of the building. The restaurant's preliminary plans state they hope to be open by late summer or early fall.
Since the inception of this revitalization project at the VF Outlet Center, and in addition to Sly Fox Brewing Co., NAI Keystone has found a home for UGI Energy Services new headquarters in the old outlet's 'Blue Building' and represented Equus Capital Partners in the sale of the 20,000 SF building formerly used by Rawlings to Orthopedic Association of Reading.
NAI Keystone Commercial & Industrial, which maintains a prominent market share in Berks and Schuylkill Counties, Pennsylvania, specializes exclusively in commercial and industrial properties. In addition to property management and receiverships, NAI Keystone provides brokerage services such as Tenant/Landlord and Buyer/Seller representation, lease administration, commercial financing, consultation services, 1031 Tax Exchange, environmental surveys, and investment sales.