John Buccinno and Kyle McKechnie represent Pepsico in the sale of 1800 Centre Ave.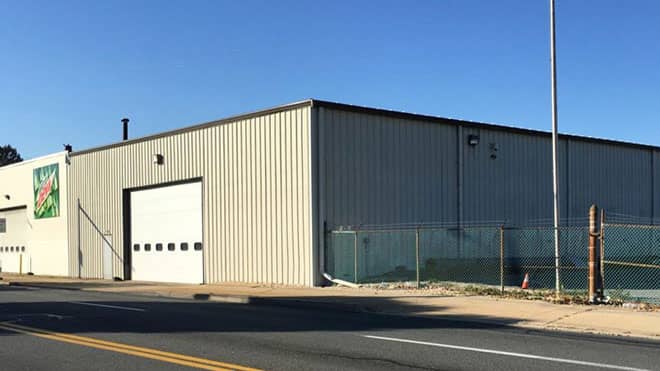 NAI Keystone's John Buccinno and Kyle McKechnie represented Pepsico in the sale of the 46,800 SF Industrial/Manufacturing facility at 1800 Centre Ave. in Reading to Franklin Labs. Franklin Labs is one of the two companies to receive a medical marijuana growing license in Berks County.
In late June, the Health Department announced that 12 permits were issued to companies that applied to grow and process medical marijuana in Pennsylvania, including Franklin Labs who plans to start work on the building immediately. The company has several other medical marijuana growing facilities in several states including New Jersey and Colorado.
NAI Keystone Commercial & Industrial, which maintains a prominent market share in Berks and Schuylkill Counties, Pennsylvania, specializes exclusively in commercial and industrial properties. In addition to property management and receiverships, NAI Keystone provides brokerage services such as Tenant/Landlord and Buyer/Seller representation, lease administration, commercial financing, consultation services, 1031 Tax Exchange, environmental surveys, and investment sales.