Cole and Willems of NAI Keystone Receives SIOR Designation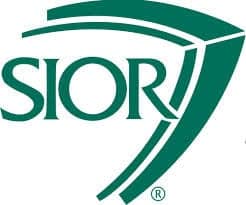 Bryan Cole and Steve Willems of NAI Keystone Commercial & Industrial, LLC have received the SIOR designation.
The designation includes the leading professionals within office and industrial real estate brokerage and represents today's most knowledgeable, experienced, and successful commercial real estate brokerage specialists in the world.
There are strict guidelines to obtain the designation including Education, Experience, and High Levels of Income.  There are 2,800 brokers worldwide who have met the stringent qualifications to earn the SIOR designation.
And one of the most important aspect is, providing exceptional service with an emphasis on ethics.
About SIOR:
Thee SOCIETY OF INDUSTRIAL AND OFFICE REALTORS® is the leading professional commercial and industrial real estate association. With more than 3,000 members in more than 630 cities in 34 countries, SIOR represents today's most knowledgeable, experienced, and successful commercial real estate brokerage specialists.
SIOR has certified thousands of members with the prestigious SIOR designation, a professional symbol of the highest level of knowledge, production, and ethics in the real estate industry. Real estate professionals who have earned the SIOR designation are recognized by corporate real estate executives, commercial real estate brokers, agents, lenders, and other real estate professionals as the most capable and experienced brokerage practitioners in any market. SIOR designees can hold the following specialty designations: industrial, office, sales manager, executive manager, or advisory service.
SIOR also consists of associate members who include corporate executives, developers, educators, and others involved in the commercial real estate industry.
A professional affiliate of the NATIONAL ASSOCIATION OF REALTORS®, SIOR is dedicated to the practice and maintenance of the highest professional and ethical standards. SIOR maintains a commitment to business and industry by providing outstanding professional services, publications, and educational programs.
Transaction Data shows the success of SIOR members:
On average from 2008-2012 SIOR members reported that he or she leased or sold an average of 1 million square feet of space for a total dollar volume of $31 million in 30 transactions.
As a group, SIOR designees closed more than 78,000 transactions.
SIOR maintains and promotes a professional designation of the highest quality for the benefit of its members and their clients. The SIOR designation stands unchallenged for excellence in the performance of real estate services, and is universally recognized as the prerequisite in the selection of a commercial real estate broker, agent, or consultant.
– See more at: http://www.sior.com/about/sior-overview#sthash.nJpVtErv.dpuf
Don't forget to visit www.Bryan-Cole.com or my clients/members site at www.NAIKeystoneMembers.com
Bryan Cole, SIOR | Sr. Associate
NAI Keystone Commercial & Industrial, LLC
3970 Perkiomen Ave, Suite 200 Reading, PA 19606
www.Bryan-Cole.com or www.WyomissingOfficeSpace.com
Direct +1 610.370.8502 | Main +1 610.779.1400 | Fax +1 610.779.1985
Blog | LinkedIn  | Twitter  | Main Website | Office Space Site