Buccinno & Cole of NAI sell Land for new Fairfield Inn Hotel
NAI Keystone's John Buccinno and Bryan Cole complete the sale of a tract of land to Fairfield Inn Hotels.  The site was located just off Meridian Blvd at Spring Ridge, Spring Twp. And will be home to a new Marriot brand extended stay hotel.
The sales price was $1,100,000 and was sold by Equas Real Estate.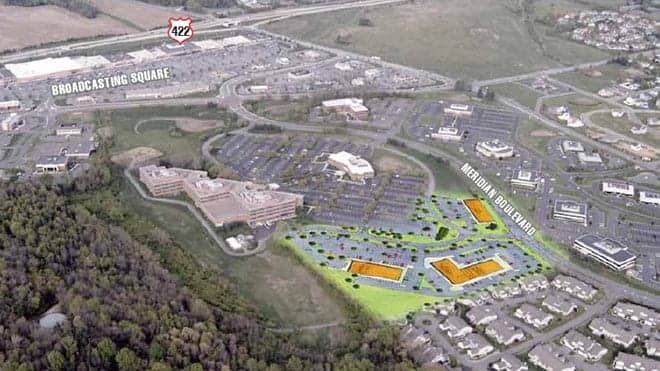 For more information about the sale or if you have interest in selling or leasing your land please contact us or visit www.Bryan-Cole.com
If you are looking to Lease or Sell a facility please give us a call; and allow us to utilize our network to save you time and money.
Don't forget to visit www.Bryan-Cole.com or my clients/members site at www.NAIKeystoneMembers.com
Bryan Cole | Sr. Associate
NAI Keystone Commercial & Industrial, LLC
3970 Perkiomen Ave, Suite 200 Reading, PA 19606
www.Bryan-Cole.com or www.WyomissingOfficeSpace.com
Direct +1 610.370.8502 | Main +1 610.779.1400 | Fax +1 610.779.1985
Blog | LinkedIn  | Twitter  | Main Website | Office Space Site