Bryan Cole of NAI sells White Pines Professional Center
By Bryan Cole
NAI Keystone's Bryan Cole completed the sale of a 10,000 sf. multi-tenanted office building in Flying Hills.  The property is located at 2433 Morgantown Road, Reading PA, and is considered a Class A office building with quality tenants.  The building is situated on 4.7 + acres which will allow for three additional building lots.  The lots should allow for three 5,000 sf. buildings.
The existing building has one suite for lease totaling approximately 1,500 sf.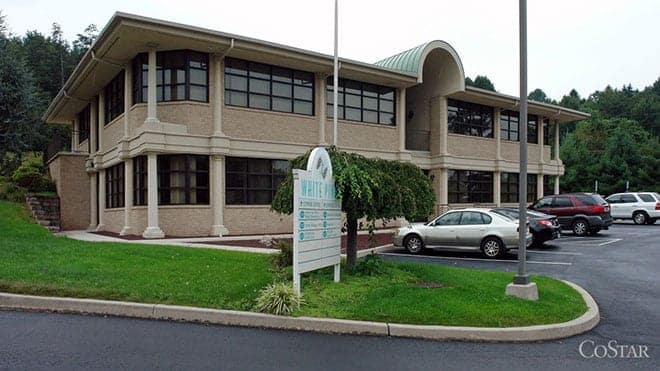 For more information about the sale or information on the avail-abilities.  Please give us a call.
Don't forget to visit www.Bryan-Cole.com or my clients/members site at www.NAIKeystoneMembers.com
Bryan Cole | Sr. Associate
NAI Keystone Commercial & Industrial, LLC
3970 Perkiomen Ave, Suite 200
Reading, PA 19606
www.Bryan-Cole.com or www.WyomissingOfficeSpace.com
Direct +1 610.370.8502 |Main +1 610.779.1400 | Fax +1 610.779.1985
Blog | LinkedIn  | Twitter  | Main Website | Office Space Site