Bryan Cole of NAI is awarded Exclusive Representation of Office Building Assignment
Bryan Cole and Steve Willems of NAI Keystone has been awarded the listing assignment for 2901 St. Lawrence Ave, Reading PA.  The property is a 16,232 sf. two-story office building in Mount Penn, Berks County.
The facility is owned and managed by Dolan Family Partnership a subsidiary of Dolan Construction.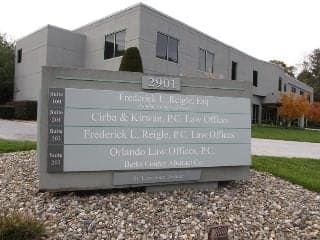 The building currently has three solid tenants including the U.S. Bankruptcy Court.
The facility only has one suite for lease totaling 2,700 sf. +/- and will be placed on the market for sale at $1,075,000.00.
For More Information Check the Offering Package Link Below and for full financials please contact us for a confidentiality agreement.
For More information, please contact Bryan Cole and don't forget to visit www.Bryan-Cole.com
Bryan Cole Sr. Associate
Bcole@naikeystone.com
NAI Keystone Commercial & Industrial, LLC
3970 Perkiomen Ave, Suite 200
Reading, PA 19606
www.Bryan-Cole.com or www.WyomissingOfficeSpace.com
Direct +1 610.370.8502 | Main +1 610.779.1400 | Fax +1 610.779.1985
Blog | LinkedIn  | Twitter  | Main Website | Office Space Site