Berks tech firm investing $8M in new facility
Article by Lehigh Valley Business Journal
A Berks County technology services company will be moving into a new, $8 million-facility that's just down the road from its existing location.
Omega Systems Consultants Inc., at 3020 Penn Ave. in West Lawn, has purchased 1121 Snyder Road in West Lawn.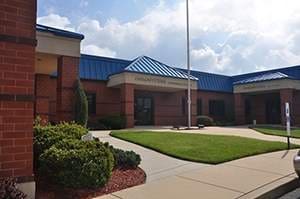 Spokeswoman Erin Smith said the new building will give the company capacity for a 5,000-square-foot in-house data center intended to provide additional space for business cloud service offerings.
Smith said the current facility is nearly maxed out on capacity, and the new facility will give the data center room to grow.
"It's a capacity of 5,000 square feet. We will build as we go based on need," she said.
Among the renovations planned for the new building include a complete interior structural redesign with new cooling, power and security system.
Bill Kiritsis, owner and founder of the company, said it was important to keep the data center close to where it has been doing business for the past 10 years.
"Our hosted customers find comfort in knowing that their data is stored within drivable distance to the facility," he said.
He said the company's rapid growth has come from the financial and health care industries, which require the kind of security and power redundancies that are being built into the new facility.
The company has 30 employees. Besides the security and infrastructure upgrades, the renovations will include the creation of four conference rooms, an enhanced reception area, an employee fitness area and enough space to accommodate up to an additional 30 employees.
For Other Properties for Sale or Lease visit www.Bryan-Cole.com
For more information email us at Bcole@naikeystone.com
Bryan Cole  |  NAI Keystone Commercial & Industrial, LLC
Office & Medical Real Estate Specialist
www.Bryan-Cole.com  or www.WyomissingOfficeSpace.com