Berks firm to build $4M university project
Article By Brian Pedersen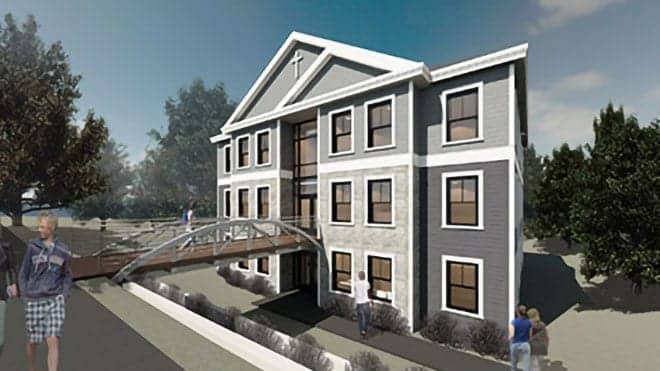 Kinsley Construction Inc., which has an office in Wyomissing, earned a contract to build the first part of the West Campus Housing Project at Immaculata University in Immaculata, said Jack Hoy, business development manager for Kinsley.
Immaculata University hired Kinsley to begin building the $4 million project, which includes new four- and five-bedroom suite-style housing units. Each building contains beds for about 60 students, Hoy said.
The first part includes two three-story buildings, with each building covering about 10,000 square feet, Hoy said.
Construction will begin in January.
The company is scheduled to complete the first part of the project in July in time for the fall semester. Crabtree Rohrbaugh & Associates of Mechanicsburg is the architect.
Immaculata University is a Catholic, comprehensive, coeducational institution of higher education sponsored by the Sisters, Servants of the Immaculate Heart of Mary.
Kinsley Construction is headquartered in York.
By Brian Pedersen with original article here
Bryan Cole of NAI Keystone represents two projects of Kinsley's in Greater Reading; that information can be found below.
Wyomissing Corporate Campus and Ridgewood Professional Center
Bryan Cole | Sr. Associate
NAI Keystone Commercial & Industrial, LLC
3970 Perkiomen Ave, Suite 200
Reading, PA 19606
www.Bryan-Cole.com or www.WyomissingOfficeSpace.com
Direct +1 610.370.8502 | Main +1 610.779.1400 | Fax +1 610.779.1985
Blog | LinkedIn  | Twitter  | Main Website | Office Space Site