Affordable Workforce Housing is a Challenge for this Generation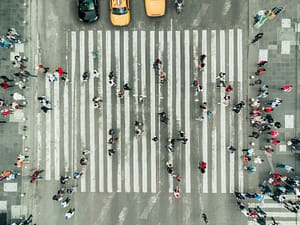 In today's world, it's not always easy finding a home. As the pressure continues to rise, no other generation struggles with house-hunting as much as Gen Z. One of the greatest challenges faced by this up-and-coming generation is the issue of finding affordable housing near work. The scarcity of reasonably priced workforce listings is causing a growing concern amongst the industry and officials. Even with all the attention flooding the subject, relief isn't yet in sight.
Identifying Gen Z
Generation Z describes the generation born between 1995 and 2005, and they're currently the globe's youngest workforce. Everyone experiences challenges when they first enter into the industry and this group of young professionals aren't getting cut any slack.
Rising Costs of Living
One of the biggest causes of Gen Z's woes is the large-scale increase in living costs. The price of simple essentials are on the rise, and as a result, Gen Z struggles in obtaining necessities.
For 44% of Gen Z respondents to a recent survey state that utility costs, rental prices, mortgage rates, and other fundamentals are rising faster than wages. This means it's harder for people to support themselves as individuals, save for their futures, and meet their monetary goals.
The survey goes on to describe the measures this generation needs to take to keep up with the increasing costs. The same survey shows that many members of this young generation aren't able to support the financial responsibility of homeownership. Renting is a necessity and made up a large percentage of respondents. 39% were house renters, 38% rented rooms, and 33% of apartment renters had roommates to help pay the bills.
Gen Z's Plight
Randstad's Chief Human Rights Officer, Jim Link, understands what Gen Z is going through. "Tight budgets are nothing new for young people just starting out in their careers, but today's increasingly high cost of living coupled with slow wage growth means that, despite low unemployment, millennials and Gen Zs are faced with at least two variables negatively impacting their financial well-being."
Awareness is required to improve the youths' workforce economics. Everyone is going through this tough financial situation together, not only Gen Z. However, the difference is that Gen Z is just getting on its feet. They haven't experienced the blue skies of prosperity just yet, so they're at high risk.
Housing's Effect on Professional Success
Ranstad's survey revealed how intense the situation is affecting job possibilities for Gen Z. 43% of Gen Z said they can't afford to live near their jobs, so commuting is a large pain point for new workers. At this point, many young professionals are willing to sacrifice a good job for an easier commute. This is also true for all contemporary workers, and 57% of all age groups said that they would quit their job with a "greater employer" to alleviate their daily commute.
There's still a strong ray of hope for Generation Z. Commercial real estate plays a large role in alleviating the living affordability problems that Gen Z is facing, enabling them to make their CRE dreams come true.