7,863 SF. Office Lease Executed in Wyomissing
NAI Keystone's Bryan Cole and John Buccinno are pleased to announce they recently finalized a lease of 7,863 sf.  at 1220 Broadcasting Road in Wyomissing.  The building is owned and managed by Carlino Development Group and the Tenant is Health Calls.
The tenant Health Calls was previously located at 867 Berkshire Blvd. in Wyomissing (Which is now for Lease – and Info can be found here).
Health Calls needed to expand their footprint and 1220 Broadcasting Road was the ideal choice due to its location, curb appeal, and price basis.  The building has two other tenants Pennside Partners who moved in 12 + months ago, and XO Communications.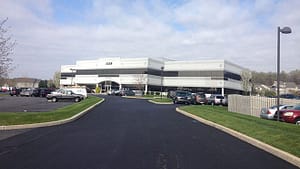 1220 Broadcasting Road currently has another corner suite available for lease.  (Marketing Brochure Found Here)
For More information Call Bryan Cole at 610.370.8502 or email at Bcole@naikeystone.com
Don't forget to visit www.Bryan-Cole.com or my clients/members site at www.NAIKeystoneMembers.com
Bryan Cole
Sr. Associate
NAI Keystone Commercial & Industrial, LLC
3970 Perkiomen Ave, Suite 200 Reading, PA 19606
www.Bryan-Cole.com or www.WyomissingOfficeSpace.com
Direct +1 610.370.8502 | Main +1 610.779.1400 | Fax +1 610.779.1985
Blog | LinkedIn  | Twitter  | Main Website | Office Space Site