5 Ways E-commerce Has Changed the Game for Industrial Real Estate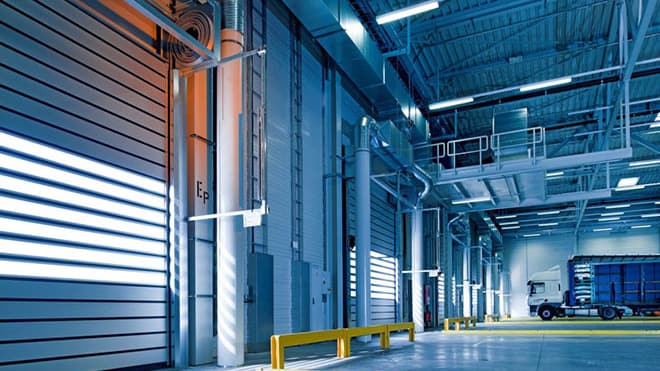 E-commerce has been a crucial driver in the industrial real estate market for both leasing and investment activity. This new niche market of retail is transforming the entire industrial sector from logistics to warehouse design. Let's take a look at a few ways e-commerce has changed the game for industrial real estate.
Logistics
The logistics part of the industrial sector is on fire, primarily because of e-commerce. The requirements behind logistics facilities for e-commerce are very different than for in-store retail. As e-commerce grows, retailers will need to expand their logistics space for a variety of reasons:
Need to stock a wider variety of SKUs
Need more space for processing returned items
Need to have more buffer stock on hand
Need more space due to individual order picking, packing and shipping directly to the consumer
Facility Locations
One of the biggest differences with e-commerce warehouses and distribution centers are where they are located. In-store distribution vs. e-commerce fulfillment means shipping cases or products vs. shipping a necklace, toilet paper and a pair of shoes directly to a customer. When you do the distribution to stores, you need a location that is semi-rural where land is less expensive and there is plenty of space, but with fulfillment, the opposite is needed. You need to be close to the consumer for quick delivery times.
Different Process
When you are choosing boxes to be delivered to a retail store, the level of automation is low, but when you are choosing specific items to send to a consumer, the automation must increase and requires three times as much space. Fulfillment requires a different location, operation and size than distribution requires. As e-commerce continues to boom, this will affect the number of fulfillment centers vs. distribution centers.
Developers Need to Position Themselves for the Future of E-Commerce
New centers will require bigger buildings, which means developers will need to change the way they approach industrial real estate development. Developers will need to get out in front of it because many companies are underestimating the amount of space they will need for e-commerce operations. Spec buildings will increase in demand due to the growth of e-commerce. Because so much space will be needed to meet the demand for e-commerce facilities, developers who have the buildings will ultimately win the game and will be taking on little risk, because there will always be a demand.
More Fulfillment, Less Distribution
Real estate experts project e-commerce will have double-digit growth every year, which will result in more fulfillment and fewer distribution centers. Consumers are going to purchase more via their mobile devices than they will on their computer and these purchases won't be lengthy ones, but rather one or two item type transactions. These quick one or two item purchases will affect labor since the labor to pick four one-line-item orders is much more than the labor to pick one four-line-item order. With more labor in demand, more space and resources will be required.